Details
Came the January issue (v14.01) magazine UserAndLINUX.
Topic of the issue: "The results and plans of the great corporations on the market IT»
In the room you will find:
✔ Gramps: own family tree
✔ Track the delivery of packages
✔ Customize emulators to play with friends online
✔ Democracy 3 - political strategy simulator
✔ No More Room in Hell - cooperative zombie first-person shooter
✔ Record Online Radio
✔ Easy to reset the password in Ubuntu
✔ What is Tor?
✔ SchoolAndLINUX. Lesson number 2 - Install Ubuntu
✔ SchoolAndLINUX. Experimental application with textbooks
and many other interesting materials.
Brief characteristics of PDF- room: language - Russian , volume - 104 pages , weight - 70Mb
See full table of contents , read a magazine or on-line download PDF- version of it here
Details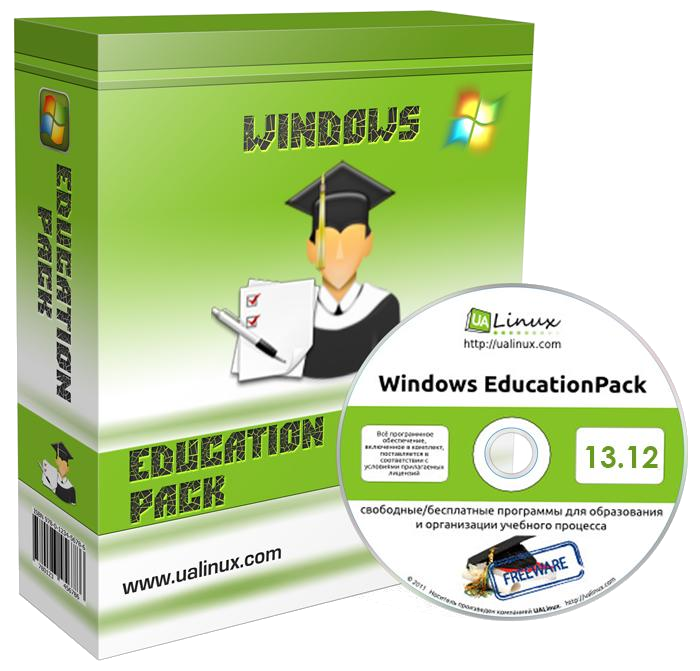 Updated Windows EducationPack 13.12 - a software package designed for the use in educational institutions.
Supplement contains more than 70 educational and scientific applications, and will be useful for students in primary, middle and high schools.
Also on the disc is present documentation of training with more than 20 programs: OpenOffice, Blender, GIMP, Inkscape, Java Eclipse, Scilab, Scribus and others.
Details
Came the December issue (v13.12) applications "More than USER"
Topic: "Cyber attacks in detail"
Also in this issue you'll learn:
✔ Connect the UPS to the VMWare ESXi through Ubuntu Server;
✔ Android Emulator on Ubuntu Linux and Services Manymo;
✔ tunnels through SSH or «VPN for the poor";
and other fun stuff.
Application is aimed at novice system administrators , programmers and just experienced users.
On its pages you will find a selection of background information, guidance and useful tips.
Brief characteristics of PDF- room: language - Russian , volume - 42 pages , weight - 6.5Mb
View full table of contents , read the application on-line or download a PDF- version here