Details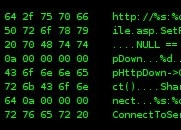 Updated Forensic-distro Ubuntu CyberPack (IRF) 1.1 is designed to create a digital image of the computer's memory:
- updated packages as at 17 April 2014;
- size distribution is reduced to 5 MB;
- the distribution added another utility - memdump;
- module fmem is loaded automatically.
Distribution prepared in 2 implementations: a 32-bit version and 64-bit (for computers with RAM above 3 GB).
Download the ISO-image distribution here
Details
With little delay an issue of (v14.03) applications "More than USER"
Topic: «Choose OpenSource solution for corporate video conferencing»
Also in this issue:
✔Quick Course IPv6 in Linux;
✔Perfect for Shtirlitsaili lesson cryptography;
✔Analysis of the security of computer networks;
✔Create SOHO- based server Zentyal;
✔Translation from IP-cameras;
and other fun stuff.
Application is aimed at novice system administrators, programmers and just experienced users.
On its pages you will find a selection of background information, guidance and useful tips.
Brief characteristics of PDF: language - Russian , volume - 75 pages, weight - 11.9Mb
View full table of contents , read the application on-line or download a PDF-version here
Details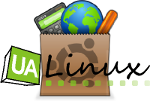 Updated our repository for Ubuntu and Ubuntu-compatible distributions.
Added and updated 24 games and 8 applications.
As a result, the total number of games in our repository now reaches - 375, and applications - 555.
Complete list, see the link below