Details
Came out this year's first room (v14.02) applications "More than USER"
Topic: "Cloud Linux in their hands"
Also in this issue:
✔Issue Xpra 0.10, analog screen utility for graphics programs;
✔Crib novice Debian/Ubuntu package management administrator;
✔7 ways to improve the process of developing adaptive design;
✔Lock Networks TOR;
✔Working with LVM;
and other fun stuff.
Application is aimed at novice system administrators , programmers and just experienced users.
On its pages you will find a selection of background information , guidance and useful tips.
Brief characteristics of PDF, language - Russian, volume - 49 pages, weight - 14.7Mb
View full table of contents , read the application on-line or download a PDF- version here
Details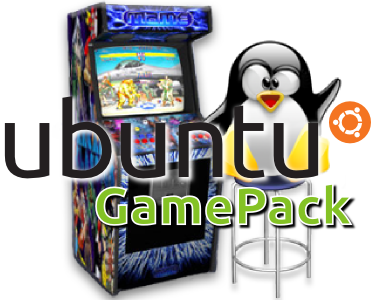 Available for download Ubuntu GamePack 13.10 - a system that will provide a guaranteed launch more than 1 880 games like the original, designed specifically for the platform GNU/Linux, and a significant number of games for MS Windows.
Includes management of digital distribution of computer games and programs - Steam, Desura, DJL.
Read more detail, as well as download here
Details
Came the February issue (v14.02) magazine UserAndLINUX.
Theme issue: «OilRush - maritime strategy real time"
In the issue you will find:
✔Lubuntu - light, beautiful, your
✔The menu variety Linux
✔Novena - free laptops!
✔Blackphone - envy spies and lovers confidential communication
✔Emmabuntüs - it's more than a Linux distribution
✔Android in the corporate sector
✔Detailed familiarity with the interface Unity. Lesson No3
✔Collective intelligence for robots
and many other interesting materials.
Brief characteristics of PDF-issue: language - Russian , volume - 88 pages , weight - 18.5Mb
See full table of contents , read a magazine or on-line download PDF- version of it here