Details
Available for download an updated series of Ubuntu OEM 13.10 for i386 and amd64 in editions:
Unity - the original interface of the company Canonical.
Classic + GNOME - desktop in a classic style and a new GNOME 2 its implementation - GNOME 3.
Cinnamon - a graphical environment in the style of Windows-like developers LinuxMint.
Systems are self-contained solutions for the new installations as well as computer equipment for your home or office computer.
Learn more details and download ISO-images distributions here
Details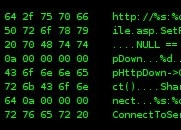 Forensic-release of the first set of distribution Ubuntu CyberPack (IRF).
His mission - to obtain an image of RAM running a PC or server for its further analysis and extraction of it with all necessary information.
Distribution prepared in 2 implementations: 32-bit version and 64-bit (for the image memory above 3 GB).
Download the ISO-image distribution here
Details
Updated one of the largest third-party repositories for Ubuntu, which includes more than 340 games and 520 applications.
Repository may also use Linux Mint  users and others Linux based on Ubuntu and Debian.
Software packages in the repository include versions for 32-bit (x32, x86, i386) and 64 bit (x64, amd64, x86-64) systems.
Necessary steps to connect the repository are described herein