Details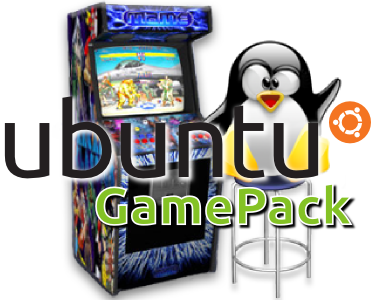 Available for download Ubuntu GamePack 14.04 - a system that provides a guaranteed start-up of more than 5 849 games, as the original, designed specifically for GNU/Linux platforms, as well as a significant amount for MS Windows games.
The system includes all the updates for March 2016. As before, it includes management of digital distribution of computer games and programs - Steam. Managers who attended earlier Desura and DJL have been removed from their closure due to the system, but the addition of the new game platform for game and manage - Lutris.
Read more detail, as well as download here
Details

The release of Proxmox Virtual Environment 4.1, a specialized Linux-distribution aimed at the deployment and maintenance of virtual servers using the KVM and LXC, and able to act as replacement products such as VMware vSphere, Microsoft Hyper-V and Citrix XenServer.
Details

Been upgraded collection of additional software Linux UsefulPack to version 13.12.
Updated previously existing on the disk and application materials, and added:
✔ 7way - navigation program "Seven Roads"

The composition of the collection consists of interesting applications that are not in the standard repositories of popular Linux- distributions and the repository of UALinux.

Besides programs, this disc contains the documentation and guides to work in Linux, as well as thematic electronic magazines.
Details

Ubuntu BusinessPack this:
✔ complete office suite components (text, spreadsheets, presentations);
✔ support for windows-run programs;
✔ virus protection systems and electronic mail;
and much more.
The new version of the kernel is 4.2.
More product can be found here